Story
Spring in Holland
The Dutch tulips are out and you can (finally) go out too. While the museums remain closed, the art galleries are all open by appointment. Art Fix has curated a list of the galleries that are not to be missed in Holland this spring.
ON DISPLAY NOW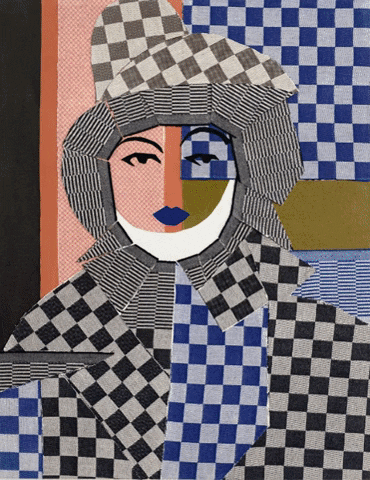 ANNET GELINK GALLERY
Dancing with Octopuses: Leo Arnold, Anders Dickson, Rezi Van Lankveld, Erik Van Lieshout, Lara Schnitger
"Dancing with Octopuses" refers to artist René Daniëls' mind being like an octopus that touches something before suddenly withdrawing again. The artists in this show find common ground through an intuitive approach to the medium that is marked by strong yet intimate, figurative and alluding images.
RON MANDOS
Erwin Olaf: Im Wald
Erwin Olaf's photographs draw us in, in a unique and iconic style. Questioning while making a statement, remaining vulnerable while being confrontational, this must-see exhibition is truly captivating. 
STIGTER VAN DOESBURG
Thijs Kauffman: Kovikshamm
Known for his amazing collab with Patta, Thijs Kauffmann's new show is called "Kovikshamm" after a small hamlet in Sweden where he has worked in recent years.
MULTIPLEMADÉ
Hannah Reede
Do you remember this artist from Ron Mandos' graduate show and het HEM? Check out this cool mix of sculpture and installation series of 10 different variations and one multiple edition!
CAROLINE O'BREEEN
Ici, Le Temps S'étire (Here, Where Time Stretches): Alexander Sporre, Hans Bol, Victoire Eouzan
Art Fixers, check out the very talented artist Victoire Eouzan! This French artist uses memories as a source of inspiration to make beautiful photographs with silk screened text – talk about an artwork with a story to tell!
TORCH
Teun Hocks: Drawings 2.0
During his isolation in France, Teun Hocks made drawings with a tragic yet slightly comic twist that we can all relate to – a definite must!    
STEVENSON
Jane Alexander: Verity, Faith and Justice
If you're strolling around Amsterdam, don't forget to stop by the provocative installation of one of the most celebrated artists in South Africa. You will also find work by Neo Matloga (winner of the ABN AMRO art award), Zanele Muholi (currently at the Tate Modern) and Viviane Sassen.
GALERIE FONS WELTERS
Something About Us – Daan van Golden, Magali Reus, Maria Roosen, Evelyn Taocheng Wang
This promises to become a very interesting group show with a set of fantastic artists! The title of the show sounds familiar and is most likely a reference to the Daft Punk song "Something About Us". Can't wait to see what the artists need, want, miss and love more than anything!
UPCOMING
GRIMM GALLERY
Volker Hüller
The paintings in this exhibition are constructed like intricate jigsaw puzzles; bodies, and other hints of figuration, appear to be out of place amid ceramic hands, arms and fingers.
THE RAVESTIJN GALLERY
Thomas Kuijpers
This gallery specialises in excellent photography and is always highly recommended. Don't forget to ask the owner to tell you more about the great stories behind each work.
KERS GALLERY
Iris Kensmil, Raquel van Haver, Rabi.Koria, Relix de Rooy
Iris Kensmil, who featured in our ninth episode "These Girls Are on Fire", is an Art Fix favorite… and trust us, this show is worth the visit! 
UPSTREAM
Harm van den Dorpel: Mutant garden
Totally in line with the NFT trend, Van den Dorpel programs software in order to produce works with unpredictable aesthetic outcomes.
ALBADA JELGERSMA
Mathieu Cherkit
Mathieu Cherkit invites us into his world at Albada Jelgersma. By using multiple layers of thick oil paint, he creates paintings of the various rooms in his house filled with antiques, staircases and the lush green garden surrounding the house. 
GALERIE RAMAKERS
Wido Blokland
A visual artist who marries spirituality and philosophy in beautiful sculptures. 
VOORHOUT MONUMENTAAL
Across the Escher Museum, in the center of The Hague, this outdoor exhibition of monumental sculptures will be open 24/7 as of May.
COKKIE SNOEI
Kim van Norren: We are the heroes of our time. Eurovision Songfestival, our guilty pleasure.
The idea for this exhibition came up when it was announced that the Eurovision Song Contest would be held in Rotterdam. The 20 paintings by Van Norren each have their own QR code, which makes it possible to view the corresponding Eurovision performances.
FOODIE FIXES
Common Greens Coffee

If you feel depresso, have an espresso! This small café in the beating heart of Jordaan in Amsterdam is the perfect pit stop for your dose of caffeine and a healthy quick bite before starting your gallery tour. Koffiespot is not just another coffee corner, and trust us, you won't want to miss it!
Rainarai Restaurant

Did someone say Algerian cuisine? Check out this unique nomadic restaurant after a day filled with art and sunshine. All dishes are halal and prepared with mainly organic products brought to you by chef Laurent Med Khellout. Need we say more?